HEATING REPAIRS IN NORTHERN ANNE ARUNDEL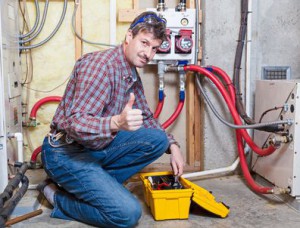 The winter in Maryland can be brutal. The low temperatures that drop below freezing can last well into the spring months. The best way to escape our chilly winters is by retreating into your home. Unfortunately, if your heating system malfunctions your home can be just as cold as the outside.
Brumwell's Instant Heating and Air Conditioning specialize in heating repairs in Northern Anne Arundel. Our technicians provide heating repair services for all types of heating systems. We are trained professionals who believe in providing our heating repair services with the best customer services possible.
If your furnace is being difficult, our professionals have the proper training to fix it. Our heating repairs are professional and safe. We supply all of our technicians with the proper skills and equipment to repair any type of heater.
There are several different types of heaters that we can repair including:
Gas Furnaces
Oil Furnaces
Boilers
Heat Pumps
Central Heating
Rooftop Units
When functioning correctly, your heating system should be able to heat your entire house without dramatically increasing your energy bills. If you have noticed your heater running continuously, but your house is staying cold, then it is time for a professional heating repair service.
Our Anne Arundel Heating and Air Conditioning knows the important role that your heating system plays in keeping your family comfortable during the winter months. If you find your family without heat at any time due to a malfunctioning heating system, our company is the only heating contractor that you should trust to repair it.
We provide professional heating repairs in Northern Anne Arundel 24 hours a day, 7 days a week. Our emergency heating repair service will have your heater restored as fast as possible.
All of our technicians are involved in an on-going training process that ensures they are properly trained to repair any type of heating system. We give all of our servicemen access to the top brands of heating devices, and we use only the best equipment to guarantee that your heater is repaired correctly.
As a leading Northern Anne Arundel heating contractor, we believe in providing you with superior heating repair services that you can depend upon for quick and trustworthy repairs. Our goal in the heating industry is to provide our customers with timely, efficient services that they will recommend to all of their friends and families.
Our Heating Repairs in Northern Anne Arundel:
| | | |
| --- | --- | --- |
| Heating Repairs in Northern Anne Arundel | Northern Anne Arundel Heating Repair Services | Northern Anne Arundel Heating Contractor |
| | | |
| | | |
| Commercial Heating Repairs | Residential Heating Repairs | Maryland Heating Services |
Recent Articles on Heating Repairs in Northern Anne Arundel:
How to Find the Perfect Heating System for your Annapolis Home

You have many different options when it comes to heating your Annapolis home in the winter months. While Annapolis doesn't have the coldest winters in the United States, it can still get extremely cold. When this happens, it is nice to know that you have at trustworthy heating system to keep you and your family…

Read More

Furnace Repairs vs. Replacement for Your Maryland Home

Part of being a Maryland homeowner means addressing important concerns that are bound to arise at one point or another. One main area that will have to be taken care of is your furnace. Of course, the older your home and furnace gets the more the question starts to come up about whether it is…

Read More

If you are looking for Heating Repairs in Northern Anne Arundel then please call 410-360-0002 or complete our online request form.