NORTHERN ANNE ARUNDEL AIR CONDITIONING INSTALLATION & REPAIRS
Serving Northern Anne Arundel Families for Over 25 Years
Do you want to install an air conditioning unit in your home before summer? Is your current cooling system not working correctly? Brumwell's Instant Heating and Air Conditioning Company offers a variety of Northern Anne Arundel air conditioning services for your home and business. These services include air conditioning installations and repairs.
Our Anne Arundel Heating and Air Conditioning company is known in the air conditioning industry for being a professional, trustworthy, family-owned business. We can handle your home's air conditioning problems in a courteous and efficient manner. Our licensed contractors have a knack for detail and are eager to work with you to assess your cooling needs, meet your cooling goals and give you the highest-quality experience during the entire process.
Brumwell's Instant Heating and Air Conditioning can consider your family's specific cooling needs and work to provide you home with the most energy efficient and reliable cooling system. You can trust us to work quickly and provide quality results.
Our Northern Anne Arundel air conditioning services include:
Air Conditioning Installations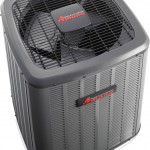 Installing a new air conditioner in a home takes experience and precision. You can have the highest level of air conditioner, but if it is not installed properly, it will never function to its full potential. That means, you are left running your air conditioner more often and paying more in energy bills. Our professional contractors, at Brumwell's Instant HVAC, have the skills to properly install all types of air conditioning units in homes and in businesses. Read More
Air Conditioning Repairs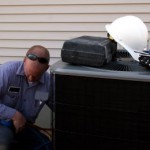 Repairing an air conditioner requires knowledge of all types of cooling systems and how they function. At Brumwell's Heating and Air Conditioning, our professionals are involved in an on-going training process, which guarantees that they are up to date in the latest air conditioning repair services. Our professional technicians have the skills and tools to repair any type of cooling system for commercial and residential clients. Read More
Air Conditioning Tune-Ups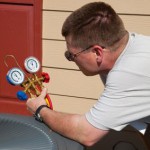 Having your cooling system tuned up twice a year by a professional air conditioning contractor will save you money on your energy bills, and it will increase the resale value of your home. Our professionals follow a detailed check list to guarantee that your system is functioning to its full potential. We have a step by step process that involves servicing, repair, and cleaning your cooling system. Read More
Home Energy Audits
The heating and cooling system of a house can drain the energy from your home. Because they have to run constantly, a heating and cooling system can cause your electric bills to soar. Brumwell's Instant Heating and Air Conditioning has a home energy audit that will help you reduce the amount of energy your home is using. Our professionals will assess your home and make suggestions on how you can the most from heating and cooling system without spending a fortune on your power bill. Read More
If you are looking for a Northern Anne Arundel Air Conditioning Company then please call 410-360-0002 or complete our online request form.