ARE YOU SEARCHING FOR ARNOLD HEATING REPAIRS?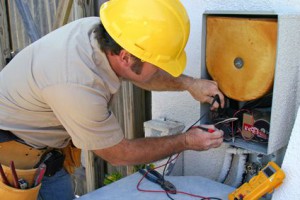 You take several different measures to stay warm during the winter. You pile on clothing, you sip on hot chocolate, and you try to stay motivated. The best way to stay warm is with the help of your home's heating system. Your heater supplies you with a comfortable house that can be any temperature you want it to be.
When your heater starts to malfunction, you need the assistances of a professional heating contractor. Brumwell's Instant Heating and Air Conditioning is a heating contractor that provides superior Arnold heating services including heating repairs, installations and maintenance services.
Brumwell's Instant Heating and Air Conditioning was established in 1988. We have the experience to provide quality heating and cooling services for commercial and residential clients. We are family-owned and operated business you can trust to be professional and dependable.
Arnold Heating Repairs
No heating system is perfect. The heater in your Arnold home is vulnerable to malfunctions. When your heating system breaks, our technicians can provide you with superior Arnold heating repairs.
Brumwell's Instant Heating and Air Conditioning is a professional heating contractor that handles the installations, repairs, and maintenance of all heating systems. Our professional technicians have the skills to provide you with quality Arnold heating repairs.
We fix gas furnaces, oil furnaces, boilers, heat pumps, central heating systems and more. Our repairs are known to be speedy, affordable and long lasting. We even supply our customers with emergency repair services 24 hours a day and 7 days a week.
Arnold Air Conditioning
Staying cool during the hot Arnold summers can be challenging. Making sure your home is at a comfortable temperature all year long requires both a fully functional heater and a fully functional air conditioning contractor.
Brumwell's Instant Heating and Air Conditioning also supplies the best air conditioning services in the district. Our air conditioning repairs and maintenance services will have your home cool even on the hottest days. Running your air conditioner all day long can cost you a lot of money.
Our professionals can provide you with a regular maintenance service that will decrease the amount of energy your air conditioner is using. That will save you money every month on your energy bills. Regular maintenance services will also decrease the chances of your system malfunctioning.
Arnold HVAC Contractor
Along with our professional Arnold heating repairs, we provide professional HVAC services to commercial clients. Our professionals can supply you with a professional heating and cooling system that will keep your business at a comfortable temperature. We service industrial heaters, industrial air conditioners, air duct units and rooftop units.
Commercial heating and cooling systems are sturdier and larger than residential systems. Our professionals have the experience to work on these systems on a larger scale. We will provide you with professional commercial HVAC services that your company can depend on.
Our Arnold Heating Repairs and Other Services:
| | | |
| --- | --- | --- |
| | | |
| | | |
| | Air Conditioning Installations | |
| Arnold Heating Tune-up Services | Air Conditioning Tune-up Services | Commercial Heating Services |
If you are looking for an Arnold Heating Repairs Contractor, then please call Brumwell's Instant Heating and Air Conditioning at 410-360-0002 or complete our online request form.