How to Find the Perfect Heating System for your Annapolis Home
---
---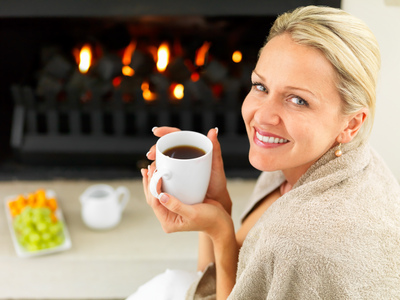 You have many different options when it comes to heating your Annapolis home in the winter months. While Annapolis doesn't have the coldest winters in the United States, it can still get extremely cold. When this happens, it is nice to know that you have at trustworthy heating system to keep you and your family warm.
The professionals at Brumwell's Instant Heating and Air Conditioning know residential heating systems better than anyone else in the district. When it comes to finding the perfect type of heater for your home, our professionals can help.
Furnace
A furnace is a form of a central heating system that will effectively heat your house. Furnaces come in many different types. The most popular types of furnaces are gas and electric. A gas furnace is extremely proficient. Unfortunately many newer homes do not have gas lines, which effect the functioning of a gas furnace. Electric furnaces are also extremely functional heating systems. They work perfect with a home's central electric wiring, which reduces the dangers of gas explosions and carbon monoxide leaks. If you are thinking about installing a furnace in your Annapolis home, Brumwell's Instant Heating and Air Conditioning are more than happy to answer any of your furnace questions.
Boiler
A boiler is a vessel of hot water, which is boiled to produce heat that can be used throughout your entire home. A boiler is nice because it doesn't just heat the rooms of your house, it can be used to heat water and other things in your home. While a boiler does require a little extra care, they produce clean heat for you and your family.
Heat Pump
A heat pump is a exceptional way to control the temperature of your Annapolis home all year long. Although it is named heat pump, it functions as a cooling system as well. Heat pumps pump warm air into your house during the winter. They then reverse the outcome during the summer, when they pump warm air out of your house to reduce the temperature degree in your home. Installing a heat pump into your house will give you both a fully functional heater and a fully functional cooling system. Having one system to do all temperature regulating will save you money on buying an extra system and reduce the amount of energy you use every month.
Annapolis Heating Contractor
The professionals at Brumwell's Instant Heating and Air Conditioning provide Annapolis with superior heating services that include the repairs and installations of all types of heaters. We understand the importance of correctly installing your heater, and we will help make sure that your family never goes without heat in the winter months.
If you are looking for an Annapolis Heating Contractor, then please call Brumwell's Instant Heating and Air Conditioning at 410-360-0002 or complete our online request form.