Using Energy Audits to Your Advantage
---
---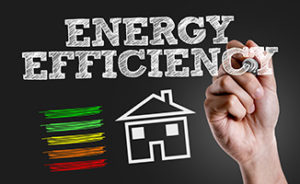 If you're considering hiring an HVAC contractor to address your need for an energy audit, you're about to make a good choice. It's a missed opportunity for homeowners who ignore the need for this important resource.
Even if your home is brand new, it could be wasting energy without you even realizing it. Or, even if you had this type of audit in recent years, the results can change over time.
It's a good idea to get an energy audit completed on a regular basis, as your home, electrical wiring, appliances, and other components of your home continue to age. Maintaining energy-efficiency should be as much a part of your regular home maintenance routine as roof inspections and HVAC tune-ups.
Understanding the Benefits of Energy Audits
We've never depended on energy more than we do now. That means your home has to be able to constantly supply the amount you and your family need and an energy audit is a useful tool for this.
Energy audits show you if your home is supplying the energy you need to get through your daily routine. Older homes tend to be behind the times and, if your home is one of these, an audit will help you decide if it's time for an electrical panel upgrade.
Obviously, this is also intended to show you where you may be wasting energy. Over time, it's common to end up with energy leaks. Once multiple issues develop you could really be wasting a great deal of energy.
Wasting energy is an environmental concern. If you want a greener, more Eco-friendly household that leaves a minimal carbon footprint, this is a vital step to take.
You can make your home more comfortable. Families learn to live with a home that they can never seem to get warm or cool enough, not realizing an energy audit could help. Get the right temperature without wasting energy and money to try to get there.
If you plan on trying to sell your home anytime soon, this should be part of the process. It doesn't just give you the information you need, it gives potential buyers that data, as well. This can make it more highly sought after and even help you increase the asking price.
You're not expected to know what's going on with your energy or HVAC system, at least not without a professional assessment. Sometimes, it's necessary to call in an industry professional to do their part and help you take care of your home.
What Brumwell Does for You
At Brumwell's Instant Heating and Air Conditioning, our audits help with:
Home Energy
Thermal Imaging
Air Leaks
Energy Efficiency
Energy Conservation
Don't take chances with your home's energy. Give us a call and get the most useful feedback from our professional HVAC contractor.
If you are looking for Energy Audits in Northern Anne Arundel, then please call Brumwell's Instant Heating and Air Conditioning at 410-360-0002 or complete our online request form.